About Us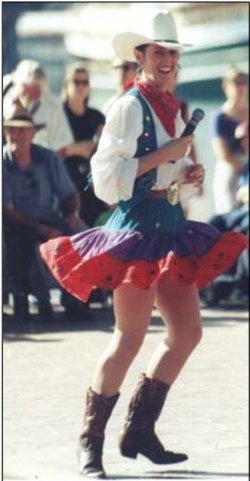 Julie Talbot's Bootscooters International was formed in 1992 and to date has been at the forefront of linedancing both in Australia and overseas. 

Julie's numerous Instructional CD's aimed at the family and the beginner dance market were major sellers for ABC Music and her instructional DVD Hottest Linedances distributed by EMI was an Australian best seller.

As a recipient of major State Government accolades for her involvement in teaching linedance to the aged and disabled, Julie also works extensively with children within the public and private education sector promoting linedance as a sport alternative. 

Julie has been involved in numerous movies from both a choreography and performance perspective and is well sought after to participate in media and corporate events. 

For any further information please give us a call!